This FREE webinar will be on April 3rd at 5:30 PM ET. Register below now, space is limited!
Join The Data Incubator and Databricks co-founder, Matei Zaharia, Ph.D for the next installment of our FREE online webinar series, Data Science in 30 minutes: Infrastructure for Usable Machine Learning.
Despite incredible recent advances in machine learning, building machine learning applications remains prohibitively time-consuming and expensive for all but the best-trained, best-funded engineering teams. This expense usually comes not from a need for new and improved statistical models but instead from a lack of systems and tools for supporting end-to-end machine learning application development, from data preparation and labeling to productionization and monitoring. In the Stanford DAWN project, we are developing a set of tools to make these processes easier, from weak supervision approaches to dramatically reduce the need for labeled data, to query-specific model specialization to reduce serving cost, and end-to-end ML systems that encapsulate a complete task and greatly simplify the interface to the user.

[iframe src="//www.eventbrite.com/tickets-external?eid=41092120639″ height="280″]
About the speakers: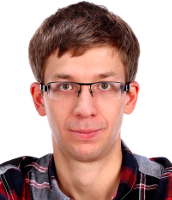 Matei Zaharia, PhD is an assistant professor of computer science at Stanford and Chief Technologist and co-founder of Databricks. His research interests broadly span data-intensive systems, including distributed computing and systems for machine learning. In his past research, Matei developed widely used open source software including the Apache Spark computing engine, Apache Mesos cluster manager, and Alluxio storage system. His research was recognized through the 2014 ACM Doctoral Dissertation Award and VMware Systems Research Award.
See also https://cs.stanford.edu/~matei/ or Matei's Wikipedia page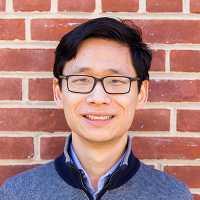 Michael Li founded The Data Incubator, a New York-based training program that turns talented PhDs from academia into workplace-ready data scientists and quants. The program is free to Fellows, employers engage with the Incubator as hiring partners.
Previously, he worked as a data scientist (Foursquare), Wall Street quant (D.E. Shaw, J.P. Morgan), and a rocket scientist (NASA). He completed his PhD at Princeton as a Hertz fellow and read Part III Maths at Cambridge as a Marshall Scholar. At Foursquare, Michael discovered that his favorite part of the job was teaching and mentoring smart people about data science. He decided to build a startup to focus on what he really loves.
Michael lives in New York, where he enjoys the Opera, rock climbing, and attending geeky data science events.
---
Back to index